The 'Cloud' is an innovative solution to storage frustrations – where all data is stored virtually on the internet. But what are the rewards of the Cloud for your organisation?
With the recent Pandemic having a huge impact on everyday life, the way that many organisations operate has fundamentally changed for the foreseeable. A work-from-home model is far more common than it ever was prior to Covid-19. It is said of the 60% of employees who worked from home during the lock-down, 26% plan to continue to work from home. A rise of 22.36 million Brits now planning to work-from-home. To operate a productive work-from-home model for employees it is integral to ensure ease of access to data. This is one of the rewards of the Cloud – information can be accessed almost anywhere with a reliable internet connection.
Many organisations who did not previously embrace a Cloud based storage solution have suffered during the lock-downs. Many either struggled to implement a work-from-home model that is productive and secure or failed entirely. One of the rewards of the Cloud is that it offers assurance that employees can still be productive during periods of time that they may not be able to enter the office. Offering easy flexibility for employees.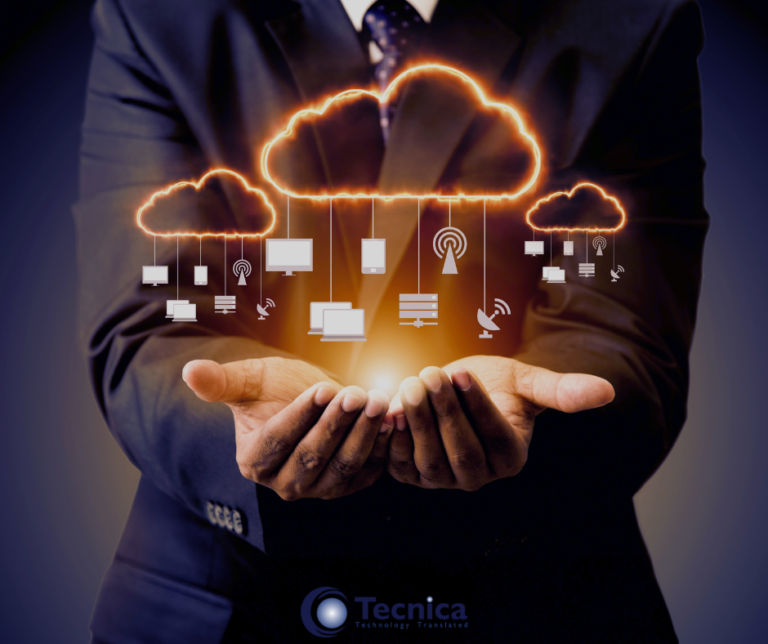 As an organisation with Cloud based storage grows the Cloud grows in unison. The Cloud doesn't bottleneck your organisation in the way traditional storage solutions might. Storage can be scaled up or down – determined on the requirements of your organisation.
The added flexibility of the Cloud also allows for more employees than the constraints of an office would previously allow. Meaning your organisation could potentially grow beyond your office size – which in turn maximises profits. Many organisations have taken the approach to eliminate offices entirely. Completely stream lining operation and benefiting greatly from the cost savings with the help of Cloud Storage allowing secure ease of access to critical data.
At Tecnica we build in a high-level of security into our Cloud Solutions. We deliver reliability, security and scalability to our clientele whilst maximising profits and improving productivity.
Tecnica offers Cloud Solutions across Edinburgh, Glasgow, Fife, Aberdeen and throughout Scotland. Our certified consultants create Private, Public and Hybrid solutions tailored to your organisational requirements.
To find out more on how your organisation could reap the rewards of the Cloud visit:
Cloud Services – Scotland Fife Dunfermline Edinburgh Glasgow (tecnica-ltd.co.uk)