Over the years cyber-attacks have become more prominent and more severe. What simple steps can we make to avoid a cyber-attack?
Use strong and complex passwords
Using strong passwords are critical first line of defense to avoid a cyber-attack however it can be difficult to remember a random series of numbers, letters and special characters. Luckily there is many free password generators that securely generate you a complex and difficult to guess password. Many also securely store your password until needed.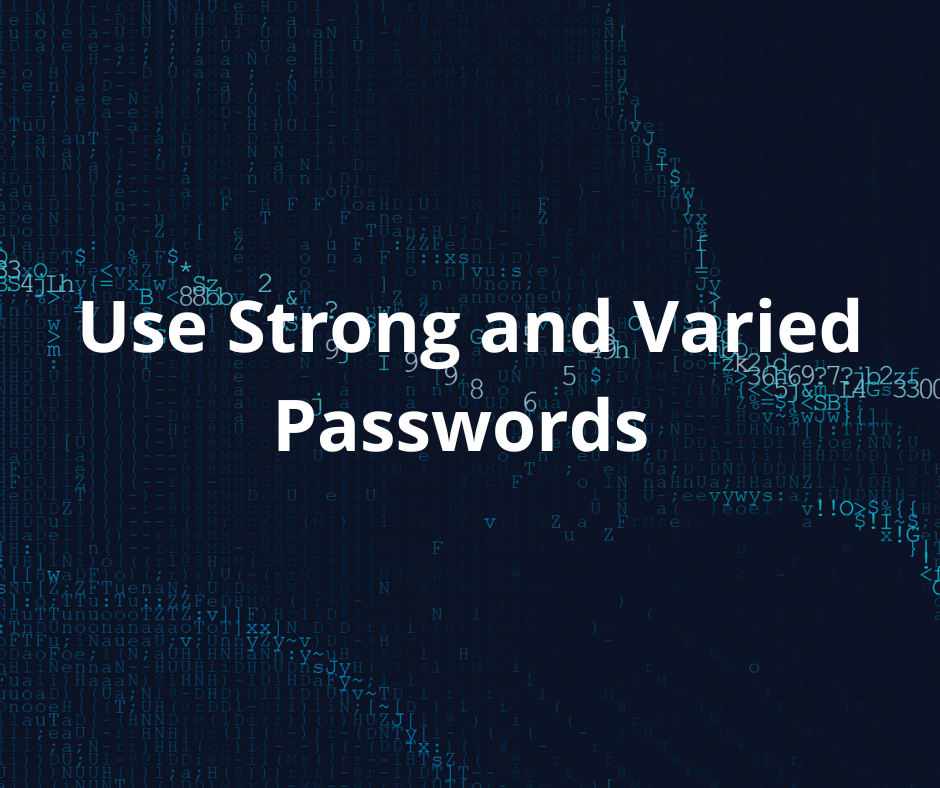 Keep software up to date and current
Keeping software current and up to date is critical to ensure your organisations safety and to avoid a cyber-attack. Cyber-attackers can find vulnerabilities in old software and exploit it. This could cause havoc for your organisation in many ways. To find out more about how a cyber-attack could hurt your organisation visit: What are the potential consequences of a cyber-attack? – Tecnica Ltd (tecnica-ltd.co.uk)
Use multi-factor authentication
We always recommend difficult to guess passwords however sometimes through various ways passwords can be stolen and leave your accounts vulnerable. If you back-up your password with a multi-factor authentication method this ensures your accounts are further secured from a cyber-attack.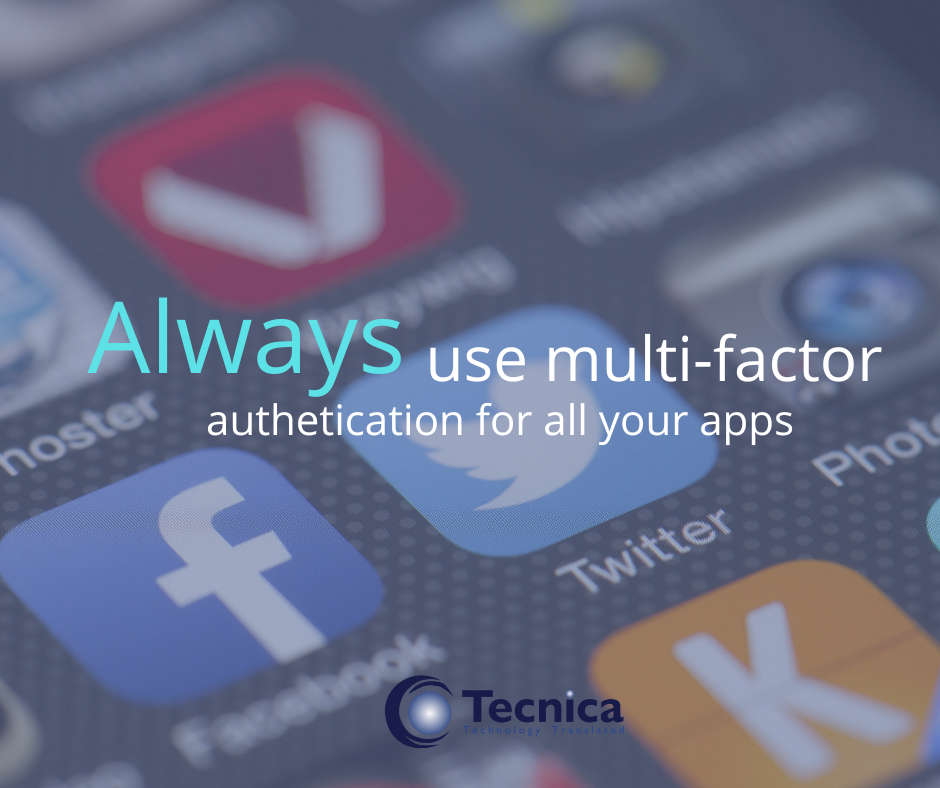 Raise awareness to possible cyber threats to employees
It is critical to defend all areas of your organisation. Many cyber-attacks are caused by simple human error made by employees. This could be employees clicking links on suspicious emails, or unintentionally sharing a password or data they shouldn't. Data breaches can be costly to organisations and are mostly easily preventable. We advice ensuring your employee's have good cyber awareness.
Contact Tecnica implement secure preventative and disaster recovery plans
Many organisations do not have a recovery plan for when the unthinkable happens and they are the victim of a Cyber- attacker. 1 in 40 organisations are said to have been a victim of ransomware. When attacked organisations potentially cannot run for days to weeks correctly. At Tecnica we have helped organisations efficiently and cost effectively get up and running after a cyber-attack in one day whilst ensuring that a cyber-attack would be unlikely to repeat. At Tecnica we can not only prevent a cyber-attack through providing secure IT Infrastructure but prepare for a cyber-attack and continue to keep your organisation running.
To find out more on how to secure your organisation and plan for disaster visit: IT Security – Scotland, Fife, Edinburgh, Glasgow, Aberdeen, Perth (tecnica-ltd.co.uk)