The benefits of a bespoke our SharePoint Developments Scotland to your organisation are unquestionable. Tecnica Microsoft SharePoint Development is a critical online environment for many organisations in the area. The innovative system allows users to share content, collaborate and store vital information. Empowering employees with the tools required for their role at their fingertips.
SharePoint is a Microsoft software which can be tailored to meet many different organisations requirements. At Tecnica our certified experts are highly skilled and experienced in creating bespoke environments that meets every unique business requirement. Our solutions are user-centred allowing for seamless sharing of knowledge and easy collaboration within a secure and reliable environment.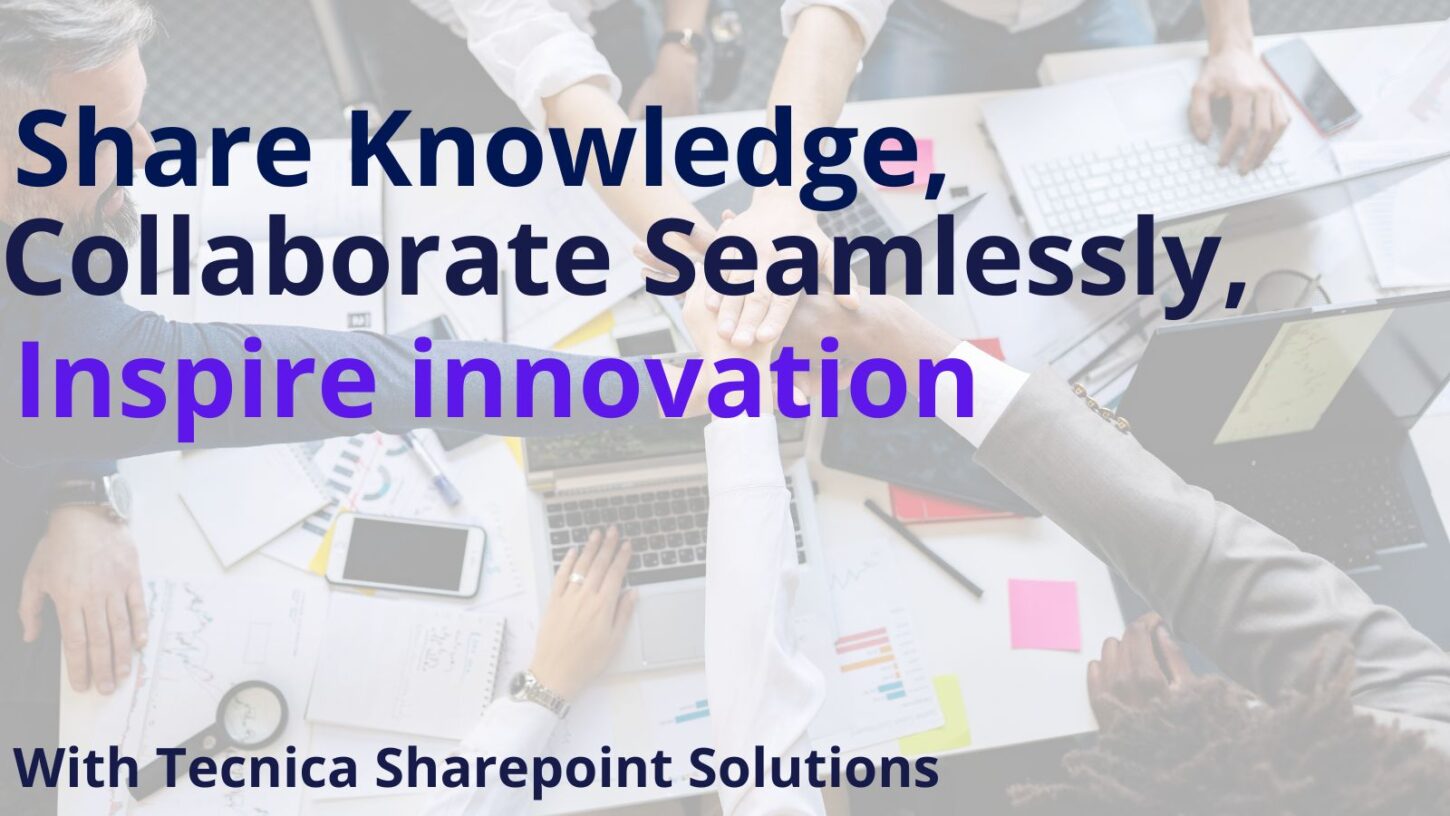 The software we develop at Tecnica allows the user to benefit from:
Seamless collaboration
There is the option for employee to have their own portal where content and ideas can be shared. Surveys and forums are a great way of sharing information in a secure and professional setting
Information Sharing
Libraries can be created which can be bundled full of useful information for employees. Allowing the user to find the information required effectively and guaranteeing the correct information is given
Announcements can also be made to all employees allowing for fast communication when necessary
Secure Storage of vital files
With the growing threat of cyber crime. Stolen data is profitable in the wrong hands. A latest study highlighted that certain types of data the price has risen by 83%. Our experts provide a secure environment for your organisation to store vital files without fear of being a victim to a cyber attack
Tailored to your organisations requirements
We listen to your organisations requirements and strive to solve frustrations.

Tecnica

can develop

alternative

solutions

to suit your business requirements.
User-centred at the core of development
Our products are made with the user at the centre.

Our SharePoint solutions are accessible and easy to use

and s

upported by qualified software developers.
Our highly skilled team of Software developers and SharePoint experts have the key skills to transform your existing SharePoint and create new systems that inspire employees to collaborate, share content and securely store their information. Allowing clear communication across multiple teams.
To find out more about our SharePoint Developments Scotland, visit: Microsoft Sharepoint.