IT Support in Glasgow 



Here at Tecnica we deliver excellent IT Services and Solutions across Glasgow and Scotland. With a wealth of over 35 years of experience our certified consultants are the trusted choice to resolve IT frustrations in Glasgow. Tecnica consultants can resolve IT issues our competitors were unable to.  We deliver IT Support in Glasgow with integrity, consistent support and guarantee efficient solution that fully resolves any prior IT difficulties.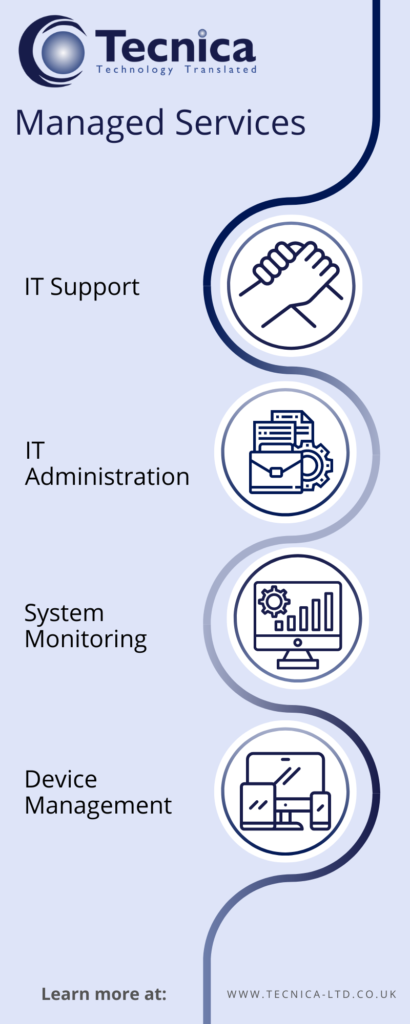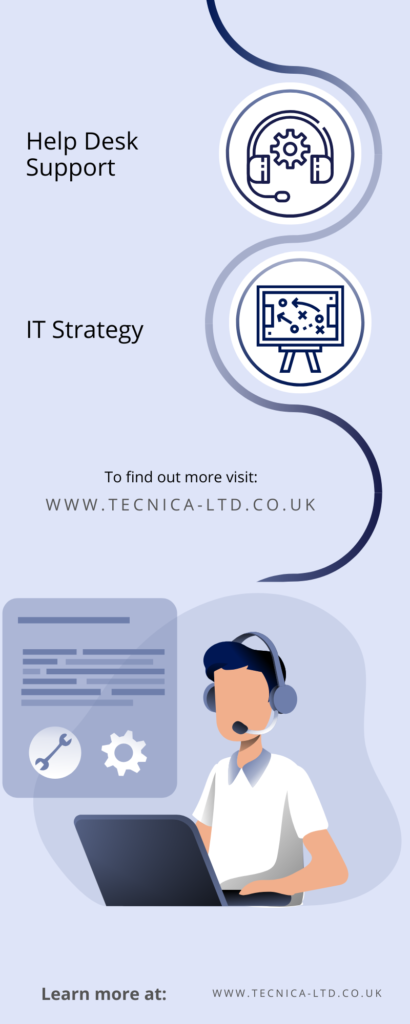 IT support calls are drastically reduced after implementation of our services, giving our customers throughout Fife more time to focus on business growth and strategy rather than limitations. If your organisation operates with an in-house IT team, then we can either assist on a full-time basis or with specific projects and developments. Where there is not an in-house IT team, Tecnica can provide fully managed outsourced IT support and services.
"Tecnica respond to ~95% of all calls within 1hour, with >80% first time fix rate exceeding our SLA by some considerable margin."
"Tecnica's expertise concerning internet mail-flow aided the transition and made the whole process seamless with no disruption to business."
"the IT service provided is outstanding!"



We also offer wide range of other solutions for more information visit:
IT Support and Managed Services Scotland. Fife, Edinburgh, Glasgow. (tecnica-ltd.co.uk)









Adding Value, Optimising Productivity, Maximising Business Performance and Exceeding Expectations