As an esteemed IT Service and Solution Provider based in Dunfermline – Tecnica are proud to partner with a collection of venders to deliver excellent solutions to our clientele across Scotland. Lets take a look at Tecnica's Partnerships.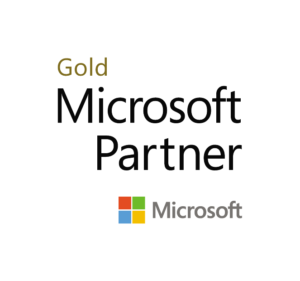 Microsoft
The household brand Microsoft and Tecnica are in a Gold Partnership – the highest standard. Meaning Tecnica provide leading customer service and the highest standard of IT as recognised by Microsoft.
Microsoft's mission is to "empower every person and every organisation on the planet to achieve more". Tecnica delivers upon Microsoft's high expectations and provides our clients with the tools to improve their productivity.
Tecnica's partnership with Microsoft allows our clientele to benefit from both the business critical software and a tailored solution that is managed and supported by Tecnica. To learn more visit: Microsoft Services – Tecnica Ltd (tecnica-ltd.co.uk)
Citrix
World renowned vendor Citrix offers market leading solutions. Citrix understandably has acquired an array of awards for these solutions. Tecnica's partnership with Citrix helps our clients achieve their goals and increase productivity by giving clients a secure unified digital workspace.
VMWare
Tecnica's partnership with VMWare allows our clients to benefit from dynamic and consistent digital foundation which enables Tecnica's IT transformation without disruption. VMWare and Tecnica empower clients to be more productive and offer the opportunity to work more flexibly whilst offering some of the worlds best in IT innovation.
Lenovo
Lenovo's innovation within the IT sector is widely recognised. Lenovo prides itself on "shaping computer intelligence to create a better world" and with the worlds largest portfolio of technology – Lenovo certainly delivers. Tecnica's partnership with Lenovo allows our clients to benefit from the latest technology and expert support.
Datacore
Award winning IT vendor Datacore delivers excellence technological innovations. Tecnica's partnerships with Datacore allows our clients to benefit from products that deliver added value and simplify the way our clients store, manage, access and protect data.
Nutanix
Market leading Nutanix provides expert virtualisation and cloud solutions. Tecnica's partnership with Nutanix allows our clientele to benefit from faster performance and profit sustainability. Nutanix as an award winning vendor has a wealth of industry accreditation and esteem. Tecnica are proud to partner with Nutanix.
Cisco
Well known vendor in IT – Cisco are an excellent provider of networking solutions. Tecnica and Cisco partnership allows our clients to benefit from the very best expertise that both combined deliver.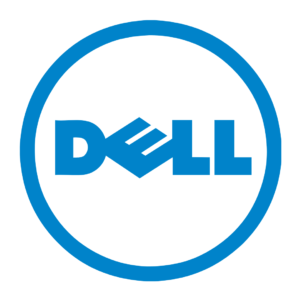 Dell
Household brand Dell are renowned for providing excellent IT end to end solutions that are in high demand. Our clients benefit from the expert solutions devised by both Dell and Tecnica.
HP Enterprise
HP are renowned for creating high quality IT solutions. HPE's mission is "Accelerating your business outcomes with comprehensive solutions, from edge to cloud". At Tecnica we are proud to partner with HPE and bring our clients the best and latest technology.
Veeam
Veeam is leading the IT market in data backup, recovery and data management solutions – offering unique solutions that solve an array of IT annoyances. Our partnership with Veeam allows our clients the benefit from excellent data recovery and managment solutions, allowing peace of mind knowing Tecnica is keeping our clients data secure.
Tecnica's partnerships with esteemed vendors in the IT industry contribute to our excellent services and solutions. With the wealth of experience in house at Tecnica and excellent partnerships with top IT Vendors. Tecnica delivers a differentiated service from mediocre IT Service Prodviders. Tecnica is technically led as oppose to sales driven. We provide high quality solutions that resolve IT frustrations that other providers have been unable to resolve whilst also remaining cost effective.
We provide high quality Managed IT Services, Professional Services, Cloud Services and IT Security throughout Scotland. To discover how your organisation could benefit from Tecnica IT Services and Solutions, contact us today.